Hello …yep I've done it, squeezed in another little bloggy post before the summer!
I'll be featuring a new card every week on my blog which I hope you will all enjoy, as I have some new designs I can't wait to show you!
First card hot of the press is Squirrels Card available to order now!
So, I think squirrels are lovely, and wouldn't it be nice to see both greys and reds getting on just fine and sharing their acorns and living happily ever after.
Well thats whats happening here on my new card, two very content little guys just getting along.
There is a matching squirrels mug too…makes a great little Birthday gift for any squirrels fans.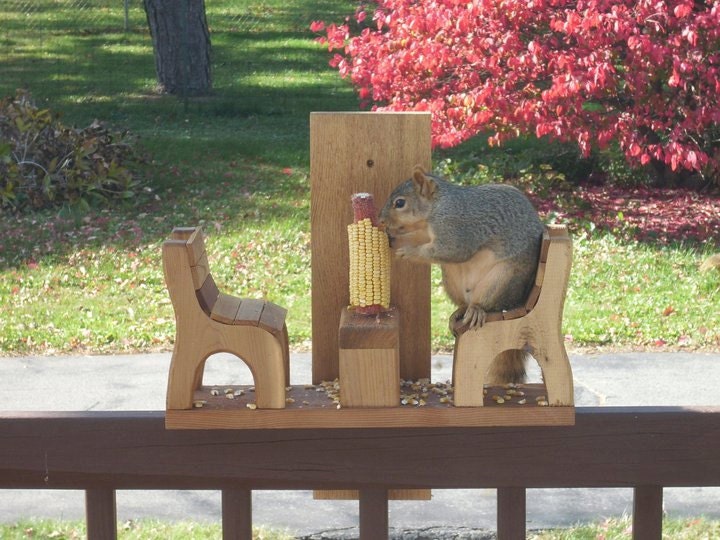 Forget Yogi bear, dinner is served to this lucky squirrel with his very own picnic bench! He's a pretty happy chap, although I'm not sure if he's been stood up as there is an empty space there…
Get you very own picnic bench  squirrel feeder on Etsy.
How cute is this little guy!!
If you find you have a little bit of time on your hands, you can find out how to make a 'Nutty Squirrel' costume like this here on this fab blog. I don't think there are instructions for grown-up's costume unfortunately, but hey I'm sure it could be adapted with a little imagination somehow!
Bye for now, have a great week from me and the squirrels!
x